Archives
"Just because something is rampant in your civilization doesn't mean it has to express itself in your life."–Abraham-Hicks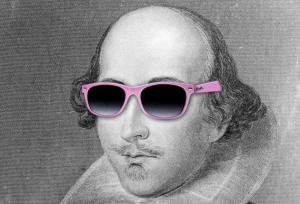 Despite what it says in the newspaper, despite what your mother told you, despite what society insists is rock solid truth, it's important to remember Shakespeare's adage, "Nothing is either good nor bad. Only thinking makes it so."
Your thinking regulates what is allowed into your life experience and what boogies on over to the next guy. You get to decide. You have the final say.
And since my thinking believes in miracles, magic and moving right past the bouncer who says, "You can't go in," I hear stories like this each and every day.
1. "I've been reading E-Squared the past week. I was reading it in a coffee shop, and I decided to attempt to call out the FP. I noticed a man reading on the other side of the shop. I said "if all this is real, have this man look up and stare directly at me."
"He didn't. I didn't loose the faith, just forgot about it and went about my day. Later, I was eating at a diner. Over the loud speaker came a song by an artist called St Vincent. The lyric goes "did you ever really stare at me….?"
"I thought that was funny and hadn't heard the song in a while. I pay for my meal and as I enter into the street I start singing the song, "did you ever really stare at me?." I take not but 5 steps until I'm met with the direct stare of the man from the coffee shop."
2. "In summer 2014, I met a beautiful guy. He was absolutely amazing, he was funny, he was a musician and even though I was overweight and my confidence was big as a nail, he was kind to me and he treated me as a beautiful woman. I fell in love with him in one night. When we met again, he was acting like a jerk. But I was so in love with him that I gave him your book to read. And guess what? He started to change. Since we first met, he changed a lot. You changed my life and the life of my boyfriend from a womanizer to a kind, beautiful person.
"He told me to send you his thanks, too. And there is one more thing that I wanted to tell you. I lost 12 kilograms and found out I want to be a singer. I was fighting thoughts of not being worthy, but now I am taking classes, getting better and I have had three concerts.
3. " I did this experiment 3 weeks ago. The night of the first 24 hours I decided I wanted to go to Japan (knowing that if I keep being positive it will come together). The next night I had stayed at my partners and we discussed what we wanted to do in Japan, where we wanted to stay and all that jazz. The next morning when I got home, my mum said, "I have a gift for you" and there it was–a Japanese hand fan (she knew nothing about the experiment or Japan). I knew in that moment that the field of potentiality was very real.‬‬"
Pam Grout is the author of 17 books including E-Squared: 9 Do-it-Yourself Energy Experiments that Prove Your Thoughts Create Your Reality and its equally-scintillating sequel, E-Cubed, 9 More Experiments that Prove Mirth, Magic and Merriment is your Full-time Gig.
"In dreams there are no impossibilities."
–Janos Arany
Caryn Johnson always knew she wanted to be an actor. In fact, she says her first coherent thought was, "Man, I'd love to act."
Even though she grew up in the New York projects, theater and what she called "pretending to be somebody else" was a big part of her life. This was back in the days when Joe Papp brought free Shakespeare on trucks to her neighborhood in Chelsea. She also watched lots of movies with her brother, Clyde, and her mom, Emma, who was raising the two kids on a single salary.
"When I saw Carole Lombard coming down some stairs in a long satin thingy, I thought, I can do that," she says. "I wanted to come down those stairs and say those words and live that life. You could be anything, up there in the movies. You could fly. You could meet alien life forms. You could be a queen. You could sleep in a great big bed, with satin sheets in your own room."
By the time she was 8, she was acting for the Hudson Guild Community Center, a children's daycare/theater/arts program, also near her neighborhood.
Her life took a detour in high school when her dyslexia caused her to get mistakenly classified as "slow, possibly retarded." She dropped out of school, became a junkie and forgot all about her acting dream. By the time she was 19, she was a single mom herself.
The good news is she HAD kicked the drugs. In fact, her daughter's father was the drug counselor who helped her get off the junk. But the bad news is he wasn't cut out to be a father. He split a few months after Alexandrea was born.
Caryn was a high school dropout with no skills. In fact, the only thing she knew how to do was take care of kids. She took a job as a nanny and moved to Lubbock, Texas with the friend who hired her. Eventually, the friend moved to San Diego and Caryn and her daughter gladly followed.
When the relationship went south, she found herself stuck in California with no money and no skills. She didn't even know how to drive, a major hindrance in freeway-happy California.
"I had no high school diploma," she says. "All I had was me, and my kid."
Oh, yeah, and that "Man, I'd love to act" dream. During the day, she learned to lay bricks, went to cosmetology school. At night, she played around with an experimental theater troupe. For a while, she did hair and makeup for a funeral home supplementing her income with a welfare check, "worrying about how to get my kid more than one pair of shoes, or how to make $165 worth of groceries last for a month."
Through it all, she continued to believe that "anything is possible." She continued to believe that she could be like Carole Lombard, floating down stairs in satin.
"Acting is the one thing I always knew I could do," she says.
Her unwavering belief finally unlocked the door. In 1983, famed Hollywood director Mike Nichols happened to catch her performance in an Berkeley experimental troupe, the Black Street Hawkeyes. He was so blown away by the characters she played that he signed her immediately for a one-woman performance, the Spook Show, on Broadway. Steven Spielberg caught that show and cast her as Celie in The Color Purple. By then, she'd changed her name to Whoopi Goldberg.
"No one ever expressed this idea that I was limited to any one thing, and so I think it terms of what's possible, not impossible," Whoopi says in her memoir, Book. "I knew that if you come to a thing with no preconceived notions of what that thing is, the whole world can be your canvas.
"Just dream it and you can make it so. I believed a little girl could rise from a single-parent household in the Manhattan projects, start a single-parent household of her own, struggle though seven years of welfare and odd jobs and still wind up making movies.
"So, yea, I think anything is possible. I know it because I have lived it. I know it because I have seen it. I have witnessed things that ancients have called miracles, but they are not miracles. They are the products of someone's dream. As human beings, we are capable of creating a paradise, and making each other's lives better by our own hands. Yes, yes, yes…this is possible.
"If something hasn't happened, it's not because it can't happen, or won't: it just hasn't happened yet."
Pam Grout is the author of E-Squared: 9 Do-it-Yourself Energy Experiments that Prove Your Thoughts Create Your Reality.